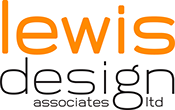 what we do
our work
careers
facilities
contact us
30 years of creating award winning product and retail design solutions
WHAT WE DO
CONCEPT
DESIGN DEVELOPMENT
PROTOTYPE
Crystalise your design aspirations. Ideas are great but converting these into feasible proposals suitable for commercial manufacture is where the creative process really starts. Working with you we can review your brief and project objectives, then focus aspirations into clear concepts for further exploration, thereby ensuring you maximise the scope of the opportunity.
Having optimised the design intent through exploring and defining alternative concepts as required, the proposed design is developed for manufacture utilising our extensive knowledge of materials and manufacturing processes in line with optimising outcomes whilst accommodating production constraints.
This can be proven in both 2D/3D CAD together with models and development prototypes as required.
Get it right first time, before any capital expenditure. You need to know it is going to work so before any production investment is made we have the in-house skills to create visual models for marketing and PR, test rigs and all manner of pre-production facsimile prototypes. A picture is worth a thousand words; we say a model or prototype is worth a thousand pictures.
3D VISUALISATION
ENGINEERING
PRODUCTION
Often marketing (internal or otherwise) need accurate CAD visualisations of propsed designs to get buy-in or support from other stakeholders in the project. We can provide photorealistic visual or animations to do just that, for aesthetic or technical presentations.
Making it real! From working prototype to prove configuration and function we can take the resolved design proposal through the process of engineering detailing for production. With nearly 30 years' experience we know how to make it happen to manage this process cost effectively and efficiently.
You may have your own production suppliers or rely on ours but either way we can see the project through to handover of completed production.
OUR WORK
With our well proven creative design development resource, we specialize in helping you turn your concepts into credible, commercially viable solutions.
CAREERS
We are always looking for talented designers to join our growing team. If you would like to join us please get in touch, we always have room for exceptional designers.
FACILITIES
Top
LET'S WORK TOGETHER
Here at Lewis Design Associates we are committed to making your design ideals become a reality.
If you want to find out more about how we can benefit your business, please get in touch.
0116 244 8778
info@lda-pop.co.uk
Copyright Lewis Design Associates 2017
Various icons from www.flaticon.com